The Associazione Italo-Americana site uses cookies and similar technologies.
By clicking the "Accept" button, or continuing to use our website, you are agreeing to our
Privacy Policy and Terms of Service
, including our cookie policy.
Accept
Refuse
February 13, 2018
- 18:30 Auditorium -
Con il patrocinio dell'Associazione di cultura e di studio italo-americana "Luciano Finelli Friends of the Johns Hopkins University"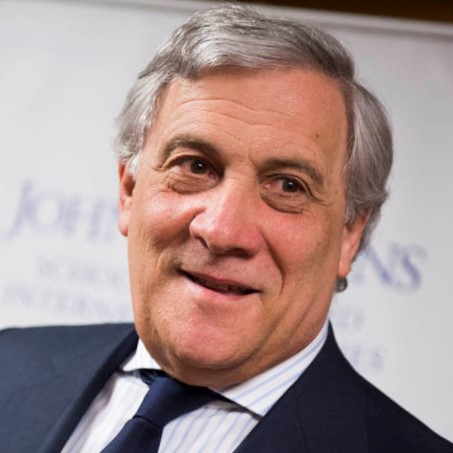 63esimo Anniversario di SAIS Europe - Il Futuro dell'Europa
Antonio Tajani, Presidente del Parliamento Europeo
hosted by Professor
Michael G. Plummer

In italiano con traduzione simultanea in inglese.

L'invito è strettamente personale. Registrazione obbligatoria per gli ospiti esterni.